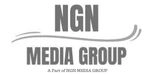 During summer, when sun rays strike hard, air conditioners are an excellent way to beat the heat. These appliances start doing wonders to relax you. However, at a point in your life, these dependable appliances begin to malfunction. While it may be a sad day, most error codes have a simple solution.
Error codes can indicate various problems, from a simple issue like a loose wire to a more serious problem like a faulty component. If you've ever seen an error code on your appliance, it can be a frustrating experience. But there is often a simple solution for most error codes. With some troubleshooting, you can usually find the cause of the problem and fix it yourself.
The first step is to identify the error code. Many error codes are displayed as letters, numbers, or a combination. Once you know what the code means, you can troubleshoot the problem. If you cannot fix the problem or the appliance keeps malfunctioning, you may need to get professional help.
Regarding error and fault codes, we believe sharing knowledge is the best way to help everyone. That is why we established ACErrorCode.com, to give you every bit of info you need as a customer. At ACErrrorCode.com, we are committed to providing our customers finest possible experience. We will continue to evolve and meet the needs of our consumers while setting the standard for customer satisfaction.
We have gathered a comprehensive list of error codes for all air conditioner brands so that you can easily find and solve any problem. If you can't find the code you're looking for on our site, please let us know, and we'll update our database as soon as possible.
Our team provides our customers with the best possible AC error code solutions. We have engineers with experience in the air conditioning business and are experts in providing solutions for all AC issues. Many AC error code solutions, including repairs, replacements, and installations, are available.
Our community giving is essential to who we are, and we will continue to support those in need. If you have any issues or queries, please don't hesitate to contact us to help you find a solution.
With our help, troubleshooting your air conditioner will be a breeze!