Amana Corporation is an American-based home appliance brand that was founded in 1934. The Electrical Equipment Co based in Middle Amana, Iowa started with commercial walk-in coolers and slowly but surely made its way to other appliances. While the company's main focus was refrigerators and freezers at one point, they took on the plague of adding an extra addition.
The company started building air conditioner systems in 1954 and has been taking over a fair chunk of the market since its inception. Offering both residential and commercial air cooling and heating systems. Their wide range of selection makes it easy for consumers to choose an appliance that matches their space and budget.
Amana PTAC air conditions come in a wide range of options, but there are some general error codes that may pop up at some point. To help you out we have listed down some of the most common error codes for Amana PTAC Air Conditioners. Start by noting down the error code, and match it using the list below. Once you have the error code you can easily work your way to the fix.
Codes List
Package Terminal, Air Conditioner/Heat Pump. Amana Diagnostic Codes;
If there are no active failures or lockouts, the display will show a double dash, "- -". If there is a code listed, see the unit "Diagnostic Codes" chart for a list of definitions.
| Error Codes | Problem |
| --- | --- |
| FP | Freeze Protection Engaged. The room temperature measured by the wireless remote thermostat or indoor ambient thermistor active sensor falls below 40°F. No Action required. This setting will disengage when the room temperature rises above 43°F. |
| Fd | Front Desk switch is closed. All outputs are switched off. Open front desk switch to allow occupant unit operation. |
| Eo | Un-Configured Service Board - All operation held awaiting configuration. Enter Configuration Menu and set "C3" to "C" for coolers with electric heat or "H" for heat pumps. |
| EH | Emergency Hydronic Engaged. The EHH switch is closed. Compressor is switched off. Open front emergency hydronic switch to allow occupant unit operation. |
| LS | Load Shedding Engaged. The LS switch is closed. Compressor and Electric heat is switched off. Open load shedding switch to allow occupant unit operation. |
| On | Control is configured to respond to a wired thermostat. No action if a wired thermostat is being used. Otherwise, see Configuration Settings. |
| oP | Open Door Lockout (DS1 & DS2 open; wireless). Close Room Door. Unit will not condition space with door open. |
| nP | Window Switch Lockout - (LS & INN open). Close Room Door or Window. Unit will not condition space with door or window open. |
| HP | Heat Sentinel - (WIAT > u3). No action required. This setting will disengage when the room temperature falls. |
| Ur | Un-Rented Status (EHH & INN or wireless). Front Desk needs to set to Rented mode (if applicable). |
| F1 | Indoor Ambient Thermistor reads outside the range -20°F to 200°F & the wireless thermostat is not communicating to the unit control or Indoor Ambient Thermistor (IAT) without a wireless remote thermostat reads outside the range -20°F to 200°F. Replace black Indoor Ambient Thermistor or Wireless Remote Thermostat. |
| F2 | Wireless Remote Thermostat failure. Replace Wireless Thermostat. |
| F3 | Indoor Ambient Thermistor reads outside the range -20°F to 200°F. Replace black Indoor Ambient Thermistor. |
| F4 | Indoor Coil Thermistor either above or below operating tolerances. Replace Red Indoor Coil Thermistor. |
| F5 | Wireless Thermostat failure. Attempt to rebind Wireless Thermostat or Replace Wireless Thermostat. |
| F6 | Indoor Discharge Thermistor either above or below operating tolerances. Replace Yellow Indoor Discharge Thermistor. |
| Fb | Low Remote Battery Warning. Replace Batteries in Wireless Devices. |
| H1 | High Voltage Protection engaged. Power supply voltage is to high. Check for incoming power at correct voltage. |
| br | Brown Out Protection engaged. Power was lost or voltage is low. Check for incoming power at correct voltage. |
| L6 | Discharge Air Too Hot. Clean Filter or Remove Air Blockage. |
| LC | Outdoor Coil Thermistor temperature high. Clean Condenser Coils, Check Fan for fault. Code will reset after cleaning. |
| C2 | Indoor Air Recirculation. Large delta between thermostat and return. Clean Filter or Remove Air Blockage or Close Vent Door or Improve indoor to outdoor seal. |
| C5 | Outdoor Coil temperature too high for outdoor ambient temperature. Check for Blocked Outdoor Air or Clean Coil. |
| C1 | Indoor Coil is freezing up. Clean filter, Check for fan and blower operation, Check for Refrigerant loss or Restricted capillary tube. |
| C3 | Indoor Coil is freezing up. Clean filter, Check for fan and blower operation, Check for Refrigerant loss or Restricted capillary tube. |
| C4 | Indoor Coil froze up. Clean filter, Check for fan and blower operation, Check for Refrigerant loss or Restricted capillary tube. |
| C6 | Poor Unit Performance. Check for blower motor, compressor, or electric heat operation. |
| C7 | Indoor Freezing Lockout (ICT - IAT > 20) +10 Min. Clean filter, Check for fan and blower operation, Check for Refrigerant loss or Restricted capillary tube. |
Control Panel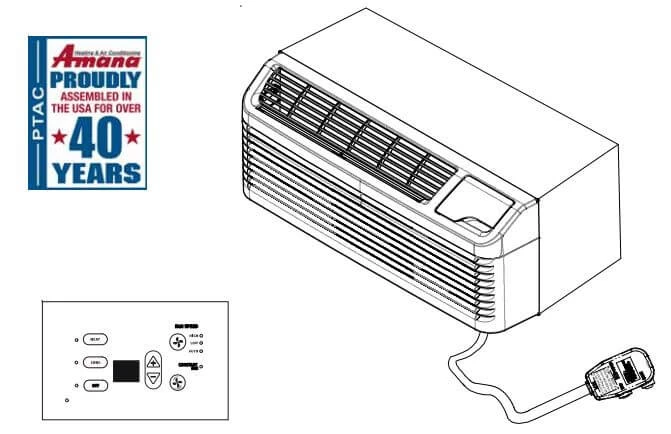 Troubleshooting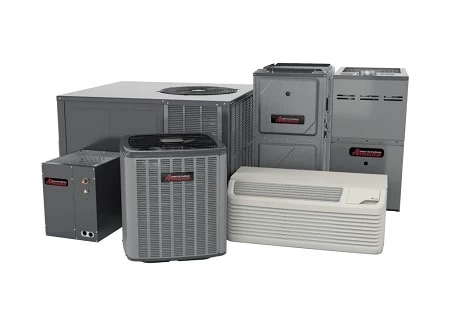 Troubleshooting Chart for ECM Variable Speed Air Circulator Blower Motors
| Symptom | Possible Causes |
| --- | --- |
| Motor rocks slightly when starting | This is normal start-up for variable speed motor. |
| Motor won't start | 1. No movement. 2. Motor rocks, but won't start. |
| Motor oscillates up & down while being tested off of blower | It is normal for motor to oscillate with no load on shaft |
| Motor starts, but runs erratically | 1. Varies up and down or intermittent. 2. "Hunts" or "puffs" at high CFM (speed). |
| Excessive noise | 1.Air noise. 2.Noisy blower or cabinet. 3."Hunts" or "puffs" at high CFM (speed). |
| Evidence of Moisture | Motor failure or malfunction has occurred and moisture is present |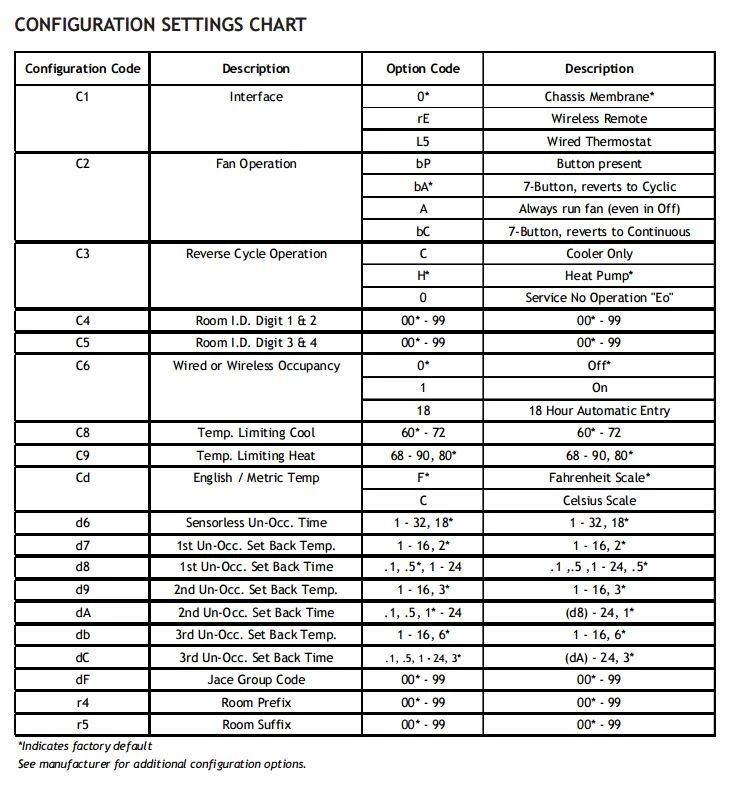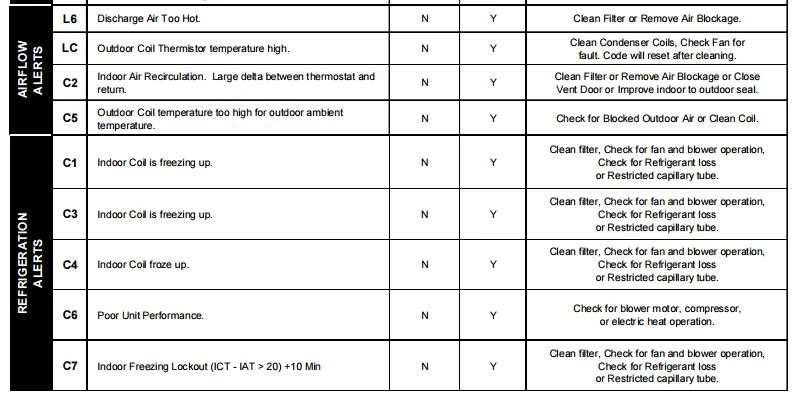 Wiring Diagram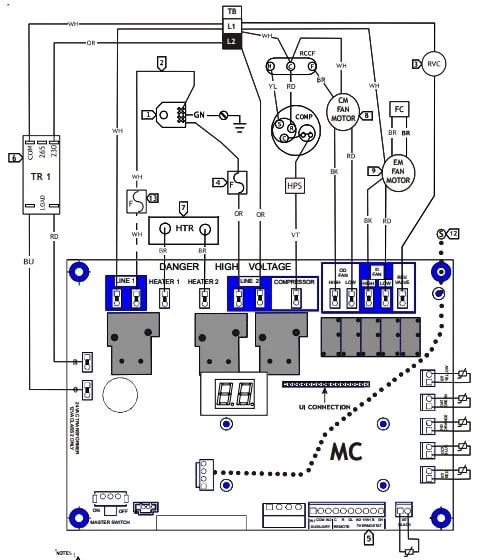 Manual Pdf
Package Terminal Air Conditioner/Heat Pump Service Instructions PDF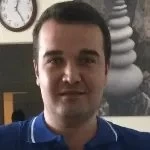 Latest posts by Danny Reese
(see all)