Shinco Technology Co., Ltd is a Chinese manufacturer of consumer electronic appliances. These include but are not limited to air conditioners, heating pumps, DVD players, GPS, washing machines, and so much more. Offering the world the latest technology has to offer with more than 8000 employees at 12 manufacturing plants.
Over the past few years, Shinco has shown a keen interest in air conditioner systems, offering a new line that caters to both commercial and residential spaces. These include heating and cooling systems that can be installed individually to service various areas of your home or office space.
Regardless of how high a company is ranked, or how well the appliance is reviewed, you are at the risk of an error. An error is not here to tell you it's time to switch out your appliance, it's a direct signal from the device – one that tells the owner something is wrong with the system that needs to be fixed. So rather than ignoring the error codes, your appliance is showing its time to note down the Shinco AC error code and get to the bottom of the problem. To help you out we have listed down the most common error codes of Shinco AC.
Codes Table
Inverter Split System Air Conditioner R410A
| Error Codes | Problem |
| --- | --- |
| E0  | Outdoor Discharge Pipe Sensor Fault |
| E1 | Indoor Air Sensor Is Faulty |
| E2 | Indoor Pipe Sensor Is Faulty |
| E3 | Indoor In-phase Motor Is Fault |
| E4 | Communication Fault Between Indoor Unit And Outdoor Unit |
| E5  | Driver Board Is Fault |
| E6  | Outdoor Sensor Is Fault |
| E7  | Indoor Motor Faulty |
| E8 | Communication Signal Is Not Good |
| E9 | Power Board Is Fault |
| EE | Indoor Pcb Baord Is Faulty |
| EC | Oudoor Communication Faulty |
| EA | Compressor Driver Board Is Faulty |
| EP  | Indoor Unit Don't Match Outdoor Unit |
| P0  | Driver Board Is Fault |
| P1 | OCR Triped |
| P2 | Power Board Is Fault |
| P3 | IPDU Is Fault |
| P4 |  Indoor Unit Don't Match Outdoor Unit |
| P5  | Electric Current Is Too High |
| P6 | The Voltage Is Not Stable |
| P7 | Pfc Faulty |
| P8 | Indoor Motor Feedback Faulty |
| FL | Water full status |
Note: The fault code doesn't display directly, and it will display as following instruction:
Press the ON/OFF button 6 times within 7 seconds, there will be three DU sound on indoor unit, and the indoor unit will display the fault code.
Shinco Portable AC Codes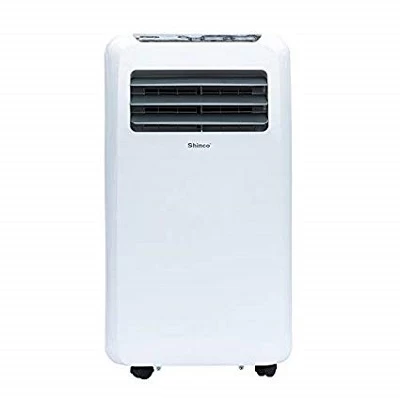 E2 Room temperature sensor error
E3 Coil pipe sensor error
FL Water full status
Caution: When "df" is displayed, the air conditioner is in anti-freezing or defrosting state, and this is a normal phenomenon.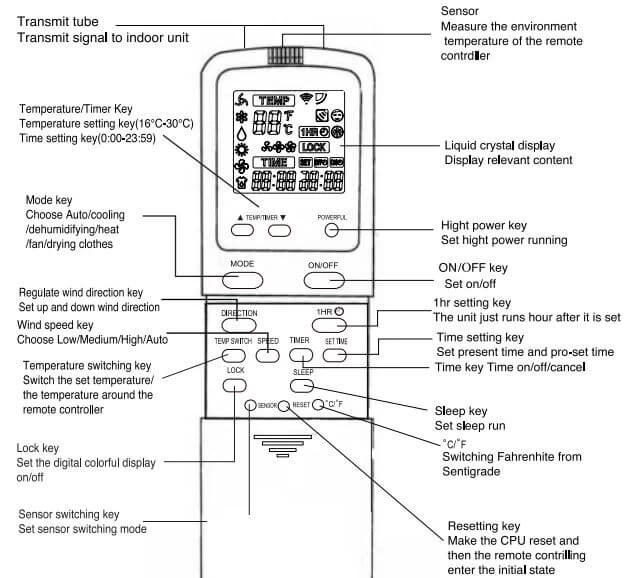 Troubleshooting
Before calling a repair man, please check the followings:
Symptom: The air conditioner does not work
Possible reason:
Problem with the remote control.
Problem with the voltage. Please shut the power, wait 3 minutes and restart the unit.
Verify the circuit breaker or fuse.
Symptom: The unit does not blow warm air in heating mode
Possible reason:
The compressor is in a delay mode (to protect the compressor there are several minutes delay for every start) wait a few minutes after starting the unit.
The hot air will be blown out only after the defrosting operation.
Symptom: Low efficiency of cooling or heating
Possible reason:
The air filters are too dirty.
The intake vent or outlet vent is blocked up.
In heating operation, the ambient temperature is too low. Defrosting operation may be required.
Symptom: Noise
Possible reason:
Water leak noise. It is the sound of the circulation of refrigerant.
Condensed air leaking out. In heating operation, during the defrosting, it is the sound of the back-flow refrigerant.
Symptom: Abnormality on the remote control screen
Possible reason:
Batteries need to be replaced.
Batteries are inserted incorrectly. Take the batteries out and insert them again.
Symptom: Cold water leaking from the air conditioner
Possible reason: Moisture will occur in the air outlet due to the temperature difference
Wiring Diagram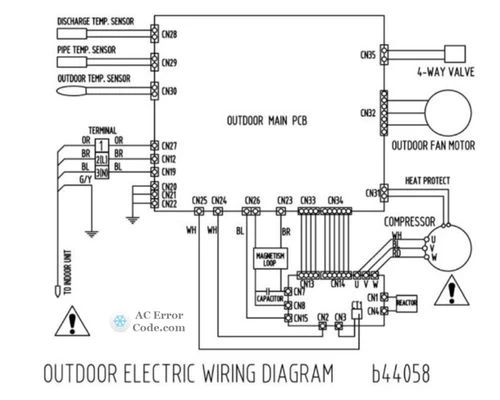 Manual Pdf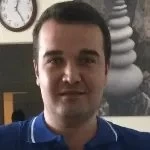 Latest posts by Danny Reese
(see all)