Carrier Global Corporation is a US-based multinational home appliance company that started its journey back in 1915. The company started off strong as an independent manufacturer and distributor of ventilated air conditioning and heating systems offering a simple yet smart solution for homes and offices. While the business started from Palm Beach Gardens, Florida – it now has a reputable standing around the world. Making it one of the most reliable and promising air conditioning and heating companies in the world.
Offering its appliances in more than 160 countries Carrier is one of the handful of corporations that offer its appliances in six continents of the world. Along with that the company now offers a wide range of products that include but is not limited to residential and commercial appliances. Making them a one-stop solution for all your air conditioning and heating needs.
When facing an error code we suggest you grab a pen and paper to note down the code rather than pressing various buttons on your Carrier Cassette air conditioner. This way you will not risk damaging your appliance any further and will be able to find out the exact issue using the common error code list for Carrier Cassette air conditioners listed below. Once you nail down the issue you can easily call in a professional, or fix the issue yourself.
Cassette Fault Codes
Once a failure occurs with the indoor unit in operation, the green unit LED flashes at intervals of 0.5 seconds. The fault code is deduced from the number of times the green LED flashes, blocking unit operation. Between one flash cycle and the next one, a pause of 5 seconds elapses.
| Error Codes | Description |
| --- | --- |
| 2 | Condensate discharge pump |
| 3 | Room air sensor fault |
| 4 | Indoor unit coil sensor fault |
| 6 | Filter dirty |
| 7 | Outdoor unit failure |
| 10 | EEPROM corrupt |
| 11 | Card serial number damaged |
| 12 | Address / zone incomplete |
| 13 | Gas flow distributor corrupt |
| 14 | Outdoor air thermistor |
| E0 | Collision model malfunction |
| E1 | In-outdoor unit communication checking channel is abnormal |
| E2 | Room temperature sensor checking channel is abnormal |
| E3 | Pipe temperature sensor (T2) checking channel is abnormall |
| E4 | Pipe temperature sensor (T2B) checking channel is abnorma |
| E5 | W ater pump temperature sensor |
| E6 | Outdoor malfunction |
| E7 | EEPROM malfunction |
| E8 | In door fan unit stall malfunction |
| E9 | Communication error between indoor unit and wired controller |
| F0 | Lifting panel communication checking channel is abnormal |
| F1 | Lifting panel malfunction |
| F2 | Lifting panel is not closed |
| F3 | Indoor master/slave unit communication checking channel is abnormal |
| F4 | Other malfunctions of master/ slave unit |
| EB | DC motor speed out of control |
| EC | Refrigerant leakage detection malfunction |
| EE | Water-level alarm malfunction |
| ED | Outdoor unit malfunction |
| DD | Heating/Cooling mode conflict error |
| FP | Too many indoor units in group control (maximum 16) |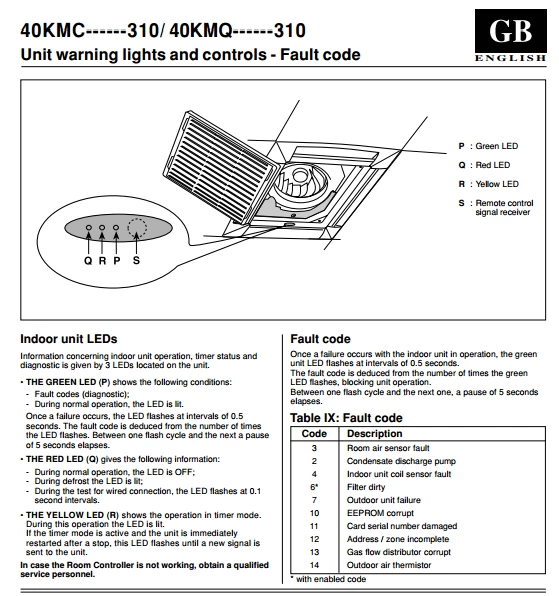 Troubleshooting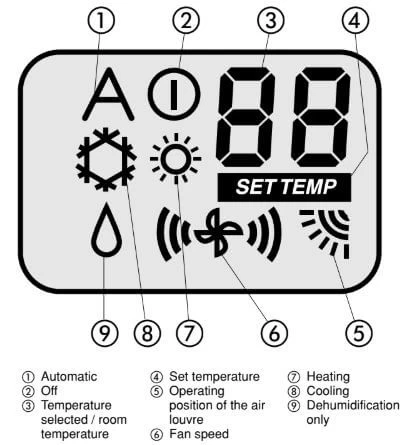 Aircon will not start:
The main switch is switched OFF, place the switch in the ON position.
The fuses on the main switch are burnt out; replace the fuses. ( this operation need to be carried out by qualified personnel only).
Wait for 3 minutes: protection against frequent compressor cycling is ON.
Selected temperature is higher than the room temperature (or lower in the heating mode).
The unit emits unpleasant smells:
Unpleasant smells can accumulate on the air filters and then be dispersed into the room during air conditioner operation. Switch the unit OFF and contact an authorised service centre to have the filters cleaned. Restart unit in the ventilation (fan only) mode and open windows to change room air.
The unit makes strange noises:
Occasionally the unit makes strange noises at start-up, during operation or when it has stopped. These are generally due to the effect of temperature changes on the plastic parts.
Air conditioner is not supplying enough cooling (or heating):
Air cannot circulate freely.
Dirty filter reduces air quantity circulating.
Filter must be cleaned by skilled personnel only.
Doors and/or windows are open.
Fan speed has been set to 'low'.
Air flow direction is not correct for optimum ventilation.
Selected temperature is not correct.
P (Green LED) indicator is flashing:
System malfunction. Contact service organisation after having ensured that:
Air circulation is not obstructed.
Outdoor unit coil is not obstructed and causing severe reduction of air circulation.
Condensate drainage tube is not obstructed.
As regards fault codes to be communicated to the after-sales
Q (Red LED) indicator is illuminated:
In the heating mode, the LED switches on to indicate an active defrost condition.
Periodical checks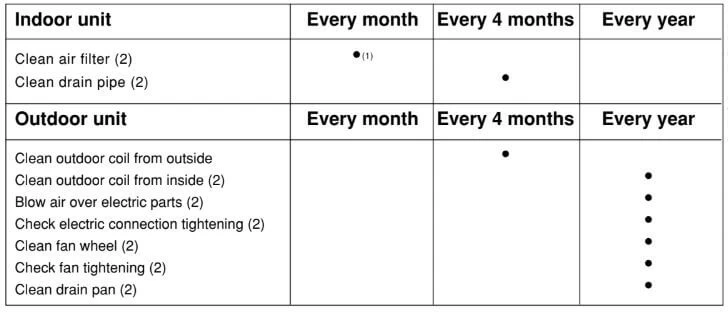 Remote Control Meaning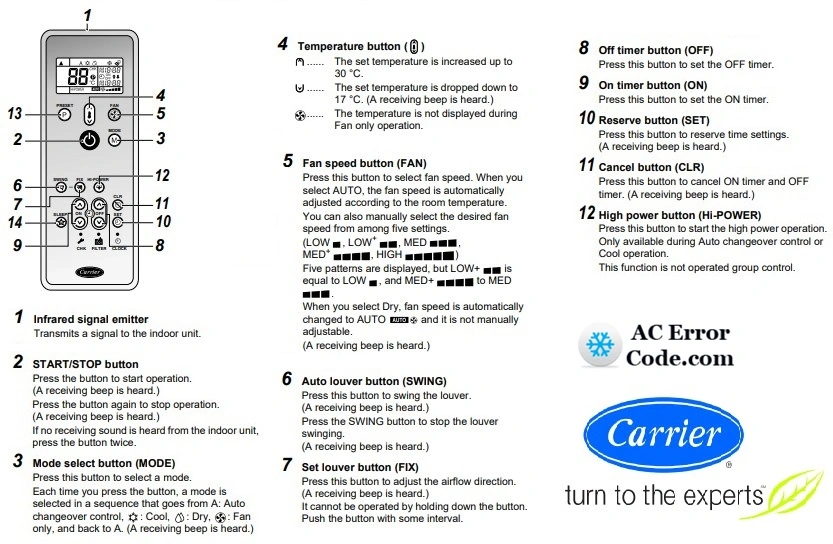 Cassette Led Flashing Meaning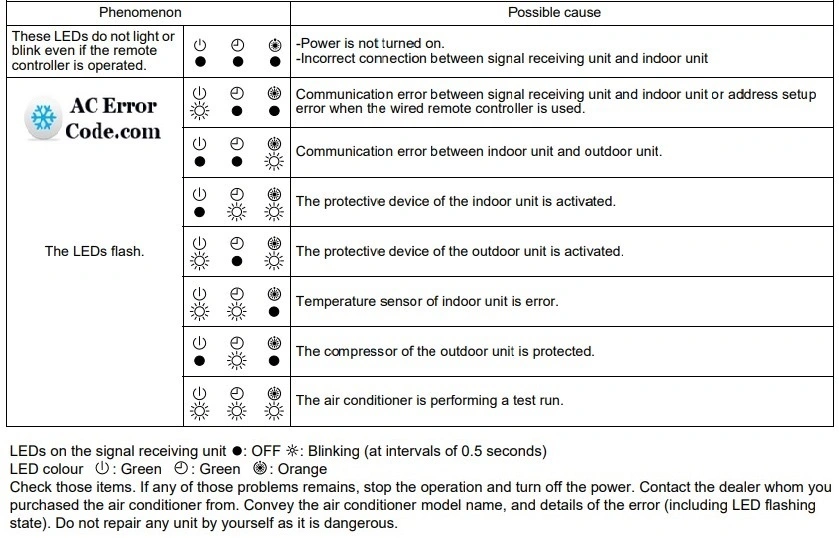 MANUAL PDF
Carrier Cassette Air Conditioner  MANUAL PDF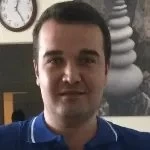 Latest posts by Danny Reese
(see all)